After every 2 months, PUBG Mobile releases a new season and with the new season every player's tier gets changed, and with the new season, some exciting free rewards are also given for reaching that tier. The highest tier you reach, the better rewards you will get.
During the tier reset, the ranking of every player decreases to a certain level and through this article I have shared at which rank you will fall in the next season's tier reset.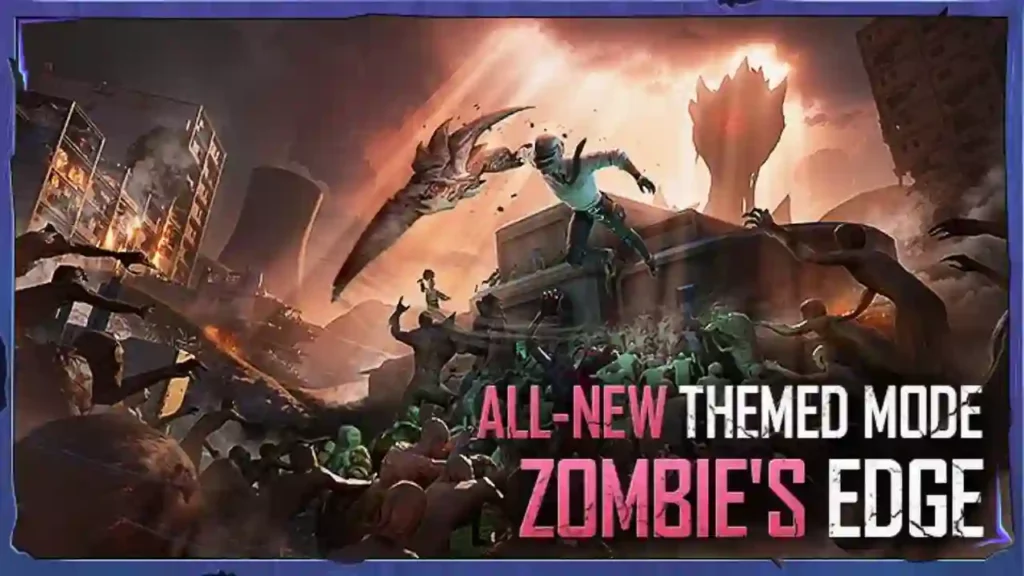 PUBG Mobile tier reset in C5S15
| Current Tier Rank | C5S15 Tier Rank |
| --- | --- |
| Conqueror, Ace Dominator & ACE Master(4800-5200) | Platinum 1 |
| Ace & ACE Master(4700-4800) | Platinum 2 |
| Crown 1 | Platinum 3 |
| Crown 2, 3 | Platinum 4 |
| Crown 4,5 | Platinum 5 |
| Diamond 1,2 | Gold 1 |
| Diamond 3,4,5 | Gold 2 |
| Platinum 1,2,3 | Gold 3 |
| Platinum 4,5 & Gold 1 | Gold 4 |
| Gold 2,3,4,5 | Gold 5 |
| Silver 1,2,3,4,5 | Silver 1,2,3,4,5 As it is |
| Bronze 1,2,3,4,5 | Bronze 1,2,3,4,5 As it is |
C5S15 Tier Drop System PUBG Mobile
In PUBG Mobile, the tier drops depending on the current tier of the player. This is done to keep players engaged in rank push, so they play the game again to reach the highest tier available in the game. Conqueror, Ace Dominator, Ace Master, and other higher rankings are available here; all players at these ranks will be moved to Platinum 1.
C5S15 Pubg Ace & Ace Master Tier Reset
These are considered top tiers and players of this rank get a big drop to Platinum II. In order to regain your position as soon as possible, it is advisable to begin rank pushing in the early days of the rank reset… You should start an early rank push because gaming at this tier is highly competitive.
C5S15 Pubg Crown Tier Drop
Players in the Crown I tier are moved to Platinum III in the next tier. Players at the crown face a drop of thousands of points, and players below Crown I are also falling at the same rank, so it becomes difficult to overcome those competitive players, and it takes a lot of time to gain that position back again in less time.
Similarly, players at Crown II and Crown III will be deranged to the Platinum IV tier. Players at these ranks get approximately a 2-3 thousand point drop in the ranking system.
Players who are at Crown IV and Crown V face a rank drop at Platinum V. The maximum tier drop for a crown level player is Platinum V. So when your rank is reduced, try to start rank push as soon as possible.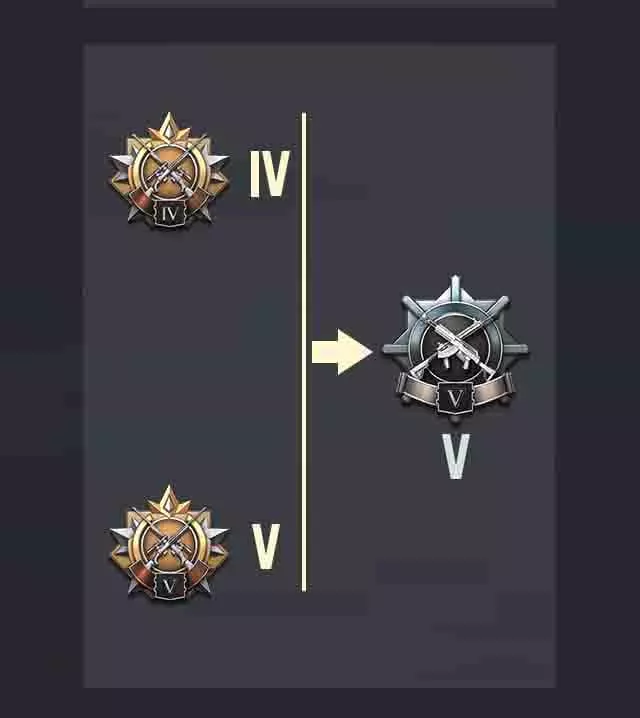 C5S15 Pubg Diamond Tier Drop
In the next tier reset, players at Diamond I and Diamond II will be dropped to Gold I. Even if you are at Diamond I or II, your next tier in the new season will be at Gold I.
Similarly, Players of Diamond III, Diamond IV, and Diamond V will be demoted to Gold II. So it is better to rank up to Diamond II so that your rank doesn't decrease too much.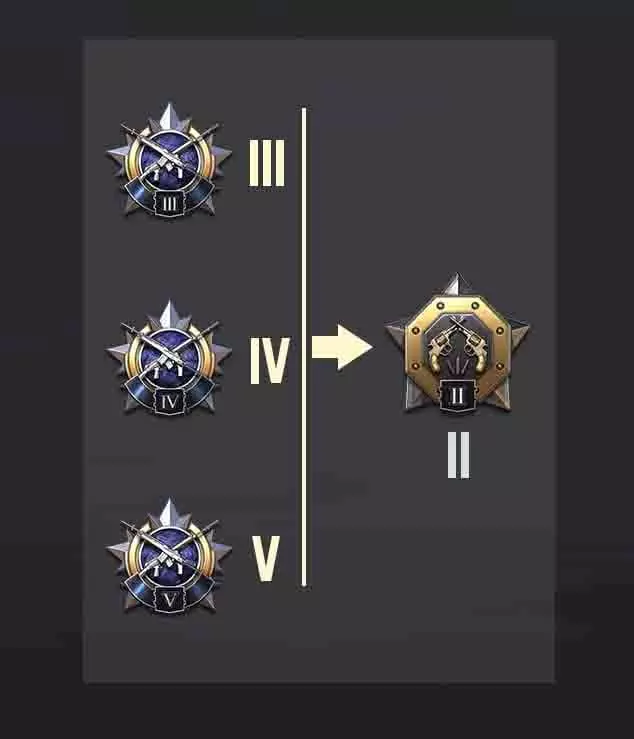 C5S15 Pubg Platinum Tier Drop
As per the rules in the tier drop, players at Platinum I, Platinum II, and Platinum III will be moved to the Gold III tier. Rank push from Gold III might be difficult for you, but you can start rank push in the early days of the new season to reach better positions.
Similarly, Players at Platinum V, Platinum IV, and Gold I will be moved to Gold IV which is very low in comparison to all the other rank reset, and from here rank push takes too much time, so you have to play smartly like professionals.
PUBG Gold Tier Drop
Here comes the last tier which resets at the beginning of a new season, and at gold, only Gold I is moved to Gold IV whereas the rest of the Gold rank (Gold II, Gold III, Gold IV, Gold V) is moved to Gold V. The best thing about gold tier players at this tier is of medium level, so you won't feel competitive during the rank push.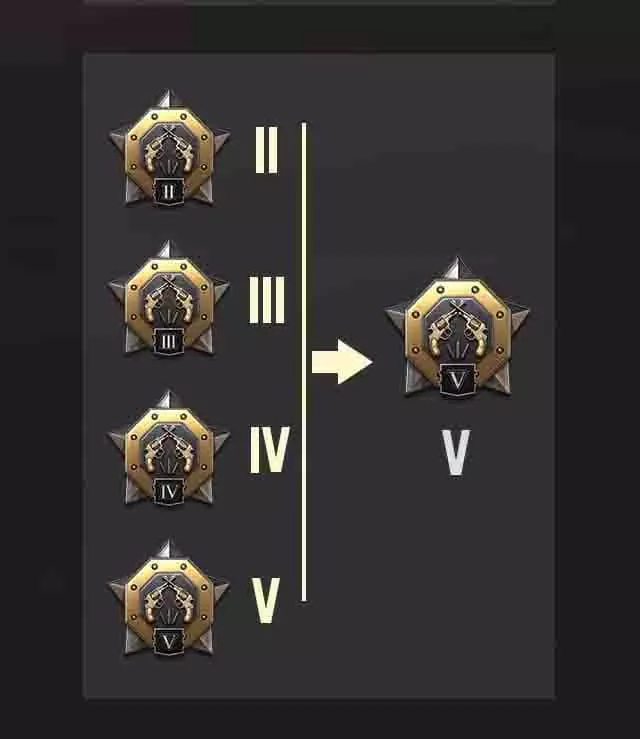 Pubg Silver & Bronze Tier Drop
Like all the other tiers, there is no change in the rank for the players who are at Silver or Bronze. It remains the same even after the rank reset. So players at this tier can continue playing and prepare for a better rank in the new season to Platinum or Diamond and claim better rewards by reaching higher tiers.
That's all about PUBG Mobile Cycle 5 Season 15 Tier Reset. The same tier reset happens at the beginning of every season, so you can bookmark this page and check your rank in the next season. If you have any further queries regarding these rank changes, do let us know in the below comments, and we will find the best solutions for you.
Why did my rank reset in PUBG Mobile?
The PUBG ranking in all the modes – Squad, Duo, and Solo will drop down in the next season. And reset for every player in PUBG Mobile.