Hey, what's up guys, I hope you guys all are well and playing your favorite Playerunknown's Battlegrounds Mobile game on your Android phone. Now ready for the upcoming version of the PUBG 2.8.0 game. In This Article, I will teach you how PUBG Mobile Global Download v2.8 Update.
The new version (PUBG APK 2.8) will launch on September 5–7 (UTC+0) You will be able to download or install or update the latest version of Playerunknown's Battlegrounds Mobile from Google Play Store, Apple App Store, as well as from our website.
I want to tell you a few things about the most recent version of the game, what's new in it, how you can find out about it, and many other things before you download the APK file.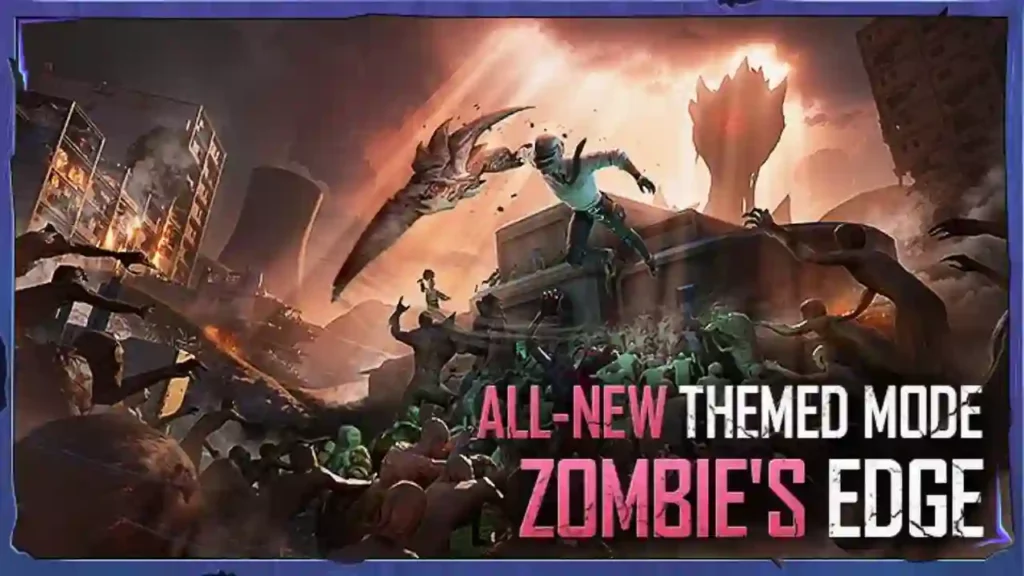 Pubg Mobile Global 2.8 Update Key Points
World of Wonder Updates
2 New Map Templates: Castle Nocturne and Karakin
New Decorative & Building Objects: Ferris Wheel, Race Track, Castle, and more.
New Gameplay Devices: Bulletin Board Device, Custom Text, Condition Checking Device, Custom Shop Device, Character Switch Device, and more.
Other Feature Improvements: Added creation rating and feedback, map playtesting, resizable non-joined buildings, and more.
New Themed Mode
New Themed Area: The core source of infection at the central area will attract zombies. After a certain number of zombies gather, the core infection source will spawn a formidable zombie boss. Head to the central area for an exhilarating zombie siege!
New Items: Eliminate zombies to get the genetic materials, Mutation Gauntlets and Mutation Blade. Equip them to use special abilities. Added a Maglev Hoverboard that can travel on both land and water.
Added an Easter Egg Gameplay: Zombie Dance!
New Themed Mode Zombie's Edge: Experience an exhilarating zombie siege! Celebrate Halloweeks with a special gameplay Easter egg!
World of Wonder Updates: New zombie PvE gameplay, play as adorable pets in World of Wonder, and experience tons of interesting creations!
Firearm and Attachment Updates: Added a short melee weapon – Dagger, as well updates to popular firearms like the FAMAS, AUG, ACE32, and Mk12!
Classic Mode Updates: Major Creation Mode updates, Companion Spectating System improvements, and attachments improvements provide you with an even better gaming experience!
PUBG 2.8 APK Update Requirements
A stable network connection is required to play the game

PUBG MOBILE's recommended system requirements: Android 5.1.1 or newer with at least 2 GB of RAM. If your device doesn't meet the requirements
PUBG Mobile Global Download 2.8 APK
I know you are waiting to download the PUBG Apk Latest Version. You can update it via the Google Play Store and the app store, but if those two methods are giving you trouble, try this one. Below I have shared the download link of PUBG APK latest version 2.8 simply download from those links and install it manually.
| | |
| --- | --- |
| Name | PUBG MOBILE Global |
| Version | 2.8 |
| File Size | 742 MB |
| Developer | Tencent Games |
| Publisher | Krafton, INC. |
| Supports | Android 5.0 & Up |
| Updated | September 2023 |
How To Update Global PUBG Mobile 2.8 APK?
Download the latest version by clicking on the below button
Install the game or update the game.
If any errors occur, then uninstall the old version, then retry.
Login with your connected social account
Download recommended files & maps
Restart the game and enjoy
Note: If installation fails, try connecting with a VPN and then install the game. Any free VPN can be used to connect to a Singapore server.
I sincerely hope that this guide will be helpful to you as you download and set up the most recent PUBG Mobile APK. Where many exciting and new items have been updated. If this article is useful, then share it with all PUBG lovers. There are more things to come in upcoming updates, so make sure to bookmark this page.
FAQs Related to PUBG Mobile
Is it available in India?
No, But You Can Play From Download Pubg Apk
Does it require VPN to play?
No, It requires VPN only for Indian players the first time to download the resource packs and maps. Once it has been downloaded successfully, you no longer need to use a VPN.
Is it the latest version?
Yes, we provide only the latest version and the current version is 2.8.
How can I get Playerunknown's Battlegrounds on iOS?
Very easy procedure, You may read more about this at pubgmobileapk.net.
Can I buy UC in PlayerUnknown's Battlegrounds Mobile?
Yes, but you are unable to buy it from any other unaffiliated third parties. Only available for now through the Google Play Store.
Why Does My PUBG Game Crash?
It can cause an APK file that is corrupt to be installed. Install the PUBG App from the Google Play Store after removing the current version (As of now, PUBG is available to everyone.)